OUR FOCUS
Community security,
cohesion and resilience
In-depth
UNDP contributes to, and supports, the development of technical capacities, skills and knowledge; helps strengthen institutional systems, tools and structures; and provides technical assistance to key government institutions responsible for disaster risk reduction (DRR), peace building, conflict prevention and social cohesion.
Our work includes a focus on the prevention of violent extremism; targeting epicenter, spillover and at-risk communities, where youth and women are at risk of both radicalization and as victims of violent extremist acts.
In conflict prevention, we support governance and dispute resolution to address county and constituency boundary disputes, extractives and land related conflicts; and to enhance social inclusion and integration of minorities and ethnic groups.
At policy level, UNDP works with parliamentary committees, ministries, government departments and agencies through technical advisory support.
Achievements
23 counties established County Peace Structures; nine counties set up early warning hubs.
Two National level platforms were strengthened to play the role of intermediation and dialogue facilitation.
Religious leaders and High level team of Eminent Persons engaged for consensus building on divisive issues on electoral reforms.
Two counties set up early warning hubs and nine counties initiated the process of setting up early warning hubs.
Women representation in community peace committees increased by 10%, 46 of the 290 subcounty peace committees are chaired by women.
133 sub-county peace committees have women in other executive leadership positions.
15 counties have mainstreamed peacebuilding, cohesion and conflict sensitive programming into County Integrated Development Plans.
Awareness on countering violent extremism was enhanced through community dialogues and empowerment of women and youth.
Three Bills on prevention of violent extremism were formulated, one of which was adopted by Parliament.
Knowledge products including crime observatories, conflict and electoral risk assessment, Hazard atlases and a climate risk management framework were developed to inform policies and programming.
Four counties developed County La Nina/ Drought Preparedness and Response Plans.
13,920 community members' resilience to conflict and other disasters were strengthened.

10,200 people of pastoralist communities, diversified their sources of livelihoods to include irrigated
agriculture, fishing, and value addition of agricultural and livestock products.
In the coastal region, 725 at-risk youth are now engaged in economic activities as a measure against exposure to youth radicalization and violent extremism.
500 households in the coastal region diversified their income sources through value chains additions to honey, fruits and horticulture.
Five counties updated and activated their contingency plans in response to drought in the region.
Explore more
Global negotiations and international environmental governance agreements such as last year's Paris…
UNDP is working with all levels of government and the public to develop planning and budgeting…
UN Volunteers are supporting County Peace and Cohesion Forums and are ensuring Peace Structures at…
Over fifteen million Kenyans live with the threat of drought. In Turkana County, innovative…
Over the years, frequent and intense cyclical disasters such as droughts and flooding have impacted…
Digging canals to tap water from river Turkwel or growing drought resistant crops, Nawoyawoi farmers…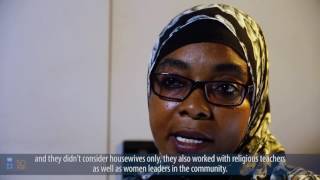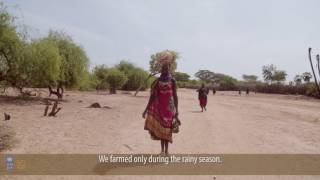 Poverty is a blight, and one that disproportionately affects sub-Saharan Africa. It is a vast and…
Responding to national requests for enhanced governance capacity, UNDP has supported elections and…
Consider this. The communities around the Kenya-Ethiopia border in Moyale-Borona area have long been…